Mense Septembri 2021, officialis loci Jinan Bureau of Industry et technologia Informationis publice nuntiaverunt 2021 "inceptum Jinan Gazelle".Shandong Drick Instrumentum Co., Ltd. feliciter electus est et libellum 2021 "Jinan Gazelle Enterprise" vicit.
Civitas Jinan Industry et Information Technologia hendrerit ordinantur et perfecerunt 2021 Jinan City Gazelle Enterprise Application Opus secundum "Jinan City Gazelle Enterprise Recognition Management Mensuras" (Jigongxin Small and Medium Enterprise [2020] No. 16) et "Circa". Ordinandis exsequendis 2021 Jinan City Gazelle Inceptum Commendatio et Accreditation Opus" (Jigongxin Small et Medium Inceptum Zi [2021] No. 10) documenta cognata peragenda requiruntur.Post incepti declarationem, department commendationis, peritia recensionis et aliae rationes, tandem aestimare CCC turmas sicut "2021 Jinan Gazelle Inceptum".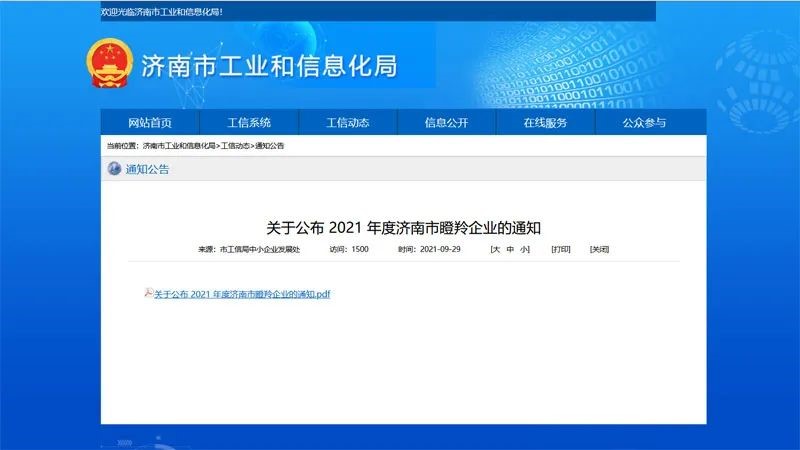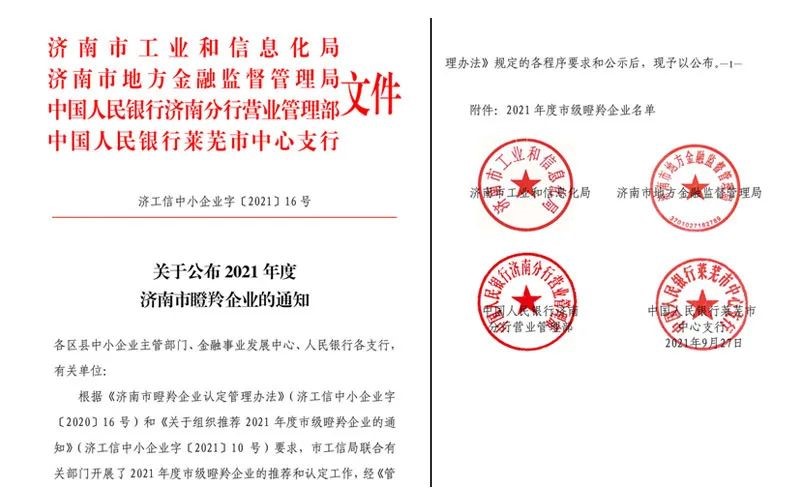 "Gazelle Inceptum" refertur ad incrementum SMEs quod technologicum innovationis vel negotii innovationis exemplar fulciuntur et scaenam altae qualitatis et incrementi explosivae ingressi sunt.Praeclara sunt comprehensiva beneficia, celeri incrementa, magnae industriae auctoritas, altaeque societatis integritas.Demonstratio ac primas partes valent aliaeque notae.Capreae incepti hoc tempus elegerunt, inceptis probationis egregium fiet quod transformationem et upgradationem et qualitatem evolutionis parvae et mediae molis in proximo gradu Jinan ducet.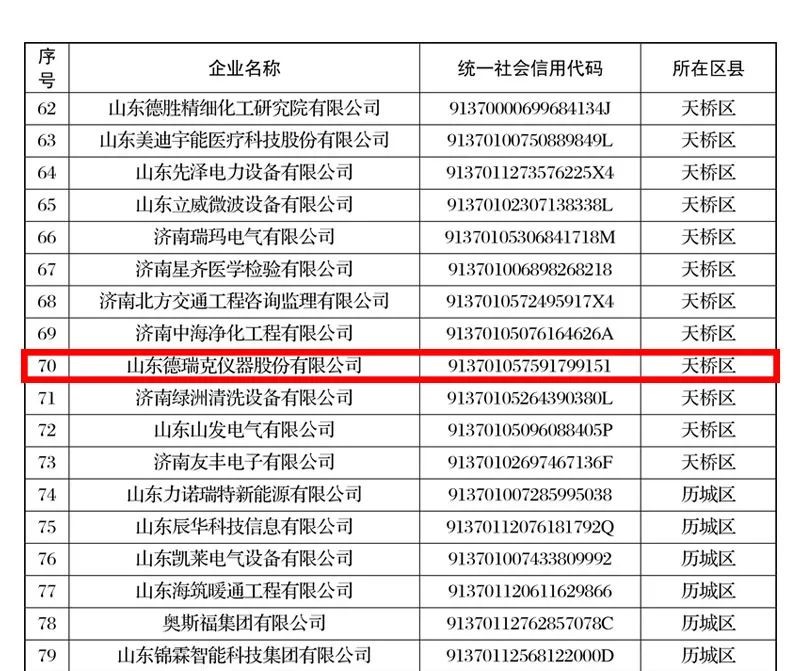 Shandong Drick Instrumentum Co, Ltd. est nationalis summus tech inceptis.Postquam titulus honorarius 2021 provincialis et municipalis donatus est "status et speciales novas" parvas et mediocres inceptas, hoc tempore agnitum est "Jinan Gazelle Enterprise" in 2021. Iterum validam vim impulsionem pro societate societatis demonstrat. summus qualitas.
Ambulate in Drick Instrumento Co., Ltd.
Ab anno 2004, Shandong Drick Instrumentum Co., Ltd. semper inhaesit notioni assequendi valorem corporatum per innovationem technologicam et constanter innovando.Praetorium in Jinan Times Headquarters Base positum est, cum core department R&D, quod in exploratione technicarum industriarum et innovatione diu versatum est.Eodem tempore, societas relationes cooperativas servat cum universitatibus domesticis et externis et investigationibus scientificis institutis ad mutuum commodum et ad conciliandos eventus.
Societas laboratorium solutiones et instrumenta subsidiaria multas provincias et regiones domi militiaeque providebat.Negotium principale quinque areas principales comprehendit: Industria probatio: usus ad probandum pressionem productam, tensionem, lacerationem, speciem et alios indices.Producta late adhibentur in chartis fabricandis, excudendis, fasciculis, plasticis et globulos, textilibus, materiis et aliis industriis aedificandis.Environmental test cabinets: pharmacum stabilitas test arcula, senescit scrinium, alta et humilis temperatura test arcula, scrinium exsiccatio, constans temperatura et humiditas scrinium, arca balnei aeris, sol- tus arcae balnei altae et humilis, xenon lampas tempestatum resistens test arcula, scrinium vacuum exsiccatio , culturae biochemicae Incubators, bacteria et forma incubatores, leve incubatores, et ambula-in constanti temperie examinis, etc. gazophylacium officinarum/ornamentorum genera: repositoria salus biologica, cucullae fumi, scamna testium ultra-mundana, scamna centralia, scamna latera, etc. ., secundum actualem condicionem emptoris, peracta investigatione et solutiones personalizatas in-sito.Praecisionis analysis: Praetractatio experimenti includit instrumentum extractionis latae sententiae, latis Kjeldahl analysris nitrogenium, gyratorium evaporatorium, condensatum circulantis, instrumenti digestionis latae, fibra analyser automataria, instrumentum centrifugium, distillationis instrumentum, proin processus, etc. Laboratorium consumables: oleum siliconem; reticulum aeneum, pellicula, fixtures, columnae chromatographicae, utensilia, reagentia, etc. pro instrumento.
Societas ramos et officia in multis locis constituit, inter Zonam High-tech Jinan, Dezhou Yucheng germen, Suzhou germen, Shenzhen germen, et officia transmarina in Civitatibus Foederatis, Dania, Chile, Suecia, Vietnam, Thailandia, Extra etc. officio.Ut clientes cum servitio pre-venditio consultatione et post-venditiones citius et celerius provideant.
---
Post tempus: Dec-01-2021